Hiring across the South East
Delivering in West Sussex, East Sussex & Surrey. Plus, into Kent, Hampshire, Berkshire & London.
Same Day Dispatch Also Available.
Short & Long Term Rentals
Offering Weekend, Weekly or Monthly Rental of Refrigerated Trailers, Generators, Lighting and Heating equipment.
Our range of equipment for hire:
The only sounds you'll hear are yourselves
We use ultra-silent Generators
We pick up and deliver
So you don't have to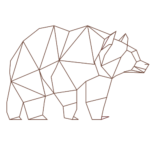 We have a fleet of generators, chillers, heaters and lighting options to assist you in delivering the perfect event. Everytime.
Pricing is simple and straightforward, delivery is flexible to suit and we can also offer long-term as well as short-term hire options.
Grizzly Bear Events operates across South East England, and has over a decade of event management experience to simplify equipment rental.
Kitchen Damage, Repairs & Insurance Claims
Food and drink suppliers and Manufacturers
Follow us on Instagram to see what we're up to: