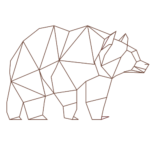 Our business objective has always been to be upfront and honest from the start with clients, and that means that all prices quoted are the totals:
Free delivery and collection within 30 miles of our base in Horsham
Fuel or cabling fees for generators are included
Shelving in refrigerated trailers is complimentary. We'll clean them after too!
Flexible delivery and collection times to suit you.
Everything is included in our package prices. **Rental rates are subject to VAT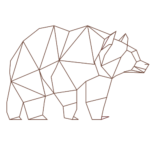 We only rent to events, hospitality and the associated catering industries. 
Our equipment has never been on any building sites, and our generators, chillers and heaters are all event industry designed.
Our fleet is maintained above and beyond manufacturers recommendations. Everything is thoroughly cleaned and tested before your delivery.
For peace of mind we have a back-up generator which you can call on if the worst were to happen. Just incase, but a nice re-assurance.
Whether you are a farm shop, wedding caterer, food and drink manufacturer, hosting a stall at a Christmas food market, street food festival stall holder, a butcher, baker or…florist, we are very happy to serve all of your outdoor equipment needs.
Perhaps you've had a coldroom fridge breakdown, planned maintenance coming up or a refrigeration emergency we are here to get to you the support you need.
If you are an event planner, wedding planner, wedding venue, or party planner, please get in touch.
Top ten reasons to use us:
Our range of equipment for hire:
The only sounds you'll hear are yourselves
We use ultra-silent Generators
We pick up and deliver
So you don't have to
Kitchen Damage, Repairs & Insurance Claims
Food and drink suppliers and Manufacturers
Are you hosting an event?
We deliver outdoor event equipment straight to your door... or field!