Be prepared for the Glorious 12th...
Whether you're driven shooting or rough shooting you'll likely require somewhere chilled to store the days bag – we're more than happy to accomodate short and long term rentals through-out the whole of the shoot season. 
Do get in touch with us as soon as possible for your rental, as temporary fridge storage at game shoot locations is becoming a popular rental for Grizzly Bear Events. 
Last shoot season we delivered trailers across Sussex, Surrey and up into the Chilterns area of South Oxfordshire.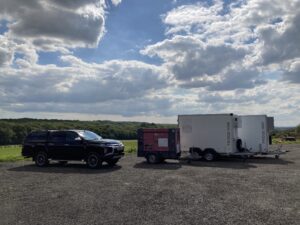 Top ten reasons to use us:
Our range of equipment for hire:
Are you hosting an event?
We deliver outdoor event equipment straight to your door... or field!