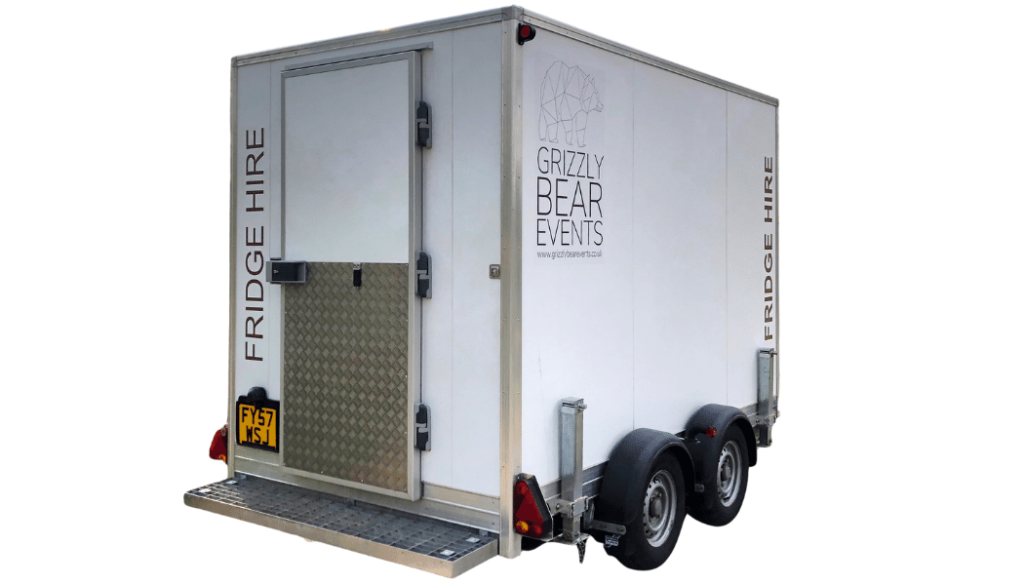 All prices are plus VAT. Prices may vary based on availability & season.
Which Size Chiller Should I Go For?
For more intimate, smaller gatherings. Recommend for up to 50 guests.
Ideal for garden parties, home celebrations & stock storage for street food vendors.
Offering ample of space for food & drink, plus flowers, cake, favours etc. Ideal for an event with around 100 - 200 attendees. Our most popular rental choice for the events industry.
Alternative Option: Coldroom Hire
Grizzly Bear Events also rent coldrooms. Offering increased chilled storage, long term hire options and ground level access. 
We build them on site for you, indoors or out, they'll offer walk in refrigeration spaces where you need it most.
Refrigerated Trailer / Chiller Specifications
Humbaur, Coldtraila or Scandia
What are the benefits of renting a chiller?