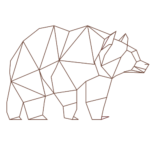 Absolutely every type! Weddings, festivals, garden parties, birthdays, celebrations of any type!

We also supply outdoor event equipment to caterers, seasonal markets, for house renovations, DIY butchers, street food stall holders, florists and commerical breakdowns.

We deliver for free anywhere across the south east of England.

What equipment we have to hire?

Ultra silent generators, chillers - fridge/freezers, event heaters that can also be fans in the summer and outdoor lighting.
Our range of equipment for hire:
Top ten reasons to use us:
Are you hosting an event?
We deliver outdoor event equipment straight to your door... or field!