Short Term Fridge Hire West Sussex
Why hire a fridge from Grizzly Bear Events?
If you're looking for short term fridge hire West Sussex, look no further than Grizzly Bear Events! We supply temporary fridge solutions to people in West Sussex and beyond, providing them with the ideal fix to all sorts of temporary refrigeration problems. Each one of our temporary refrigerators has all the features you could need. And, you don't need to worry about picking up and dropping off, as we deliver for FREE within 50 miles of Horsham.
Our pricing structure is simple, with no hidden extra costs, and everything you need is included (such as shelving, fuel, and cabling). So, if you're looking for professional short term fridge hire West Sussex using event-industry designed fridges, why not get your free quote for a refrigerated trailer for hire today!
Who needs short term fridge hire?
Our short term hire offers a versatile solution to all sorts of refrigeration issues that you may encounter! From keeping food and flowers cool at a wedding, to providing emergency refrigeration at a business premises, there are plenty of reasons to hire a fridge on a short term basis! 
Refrigerated Trailer Specifications
Humbaur, Coldtraila or Scandia
We've provided short term fridge hire, West Sussex and beyond, to countless caterers, venues, suppliers, and other businesses! Here are just a few of our case studies where we provided this type of service and equipment:
What are the benefits of our short term fridge hire West Sussex?
Now we've covered all of the reasons why you may need short term fridge hire, what are the benefits of going with Grizzly Bear Events and our fleet of professional equipment? We believe that we offer the number one choice in the local area for convenience and service, but let's take a closer look at all of the benefits: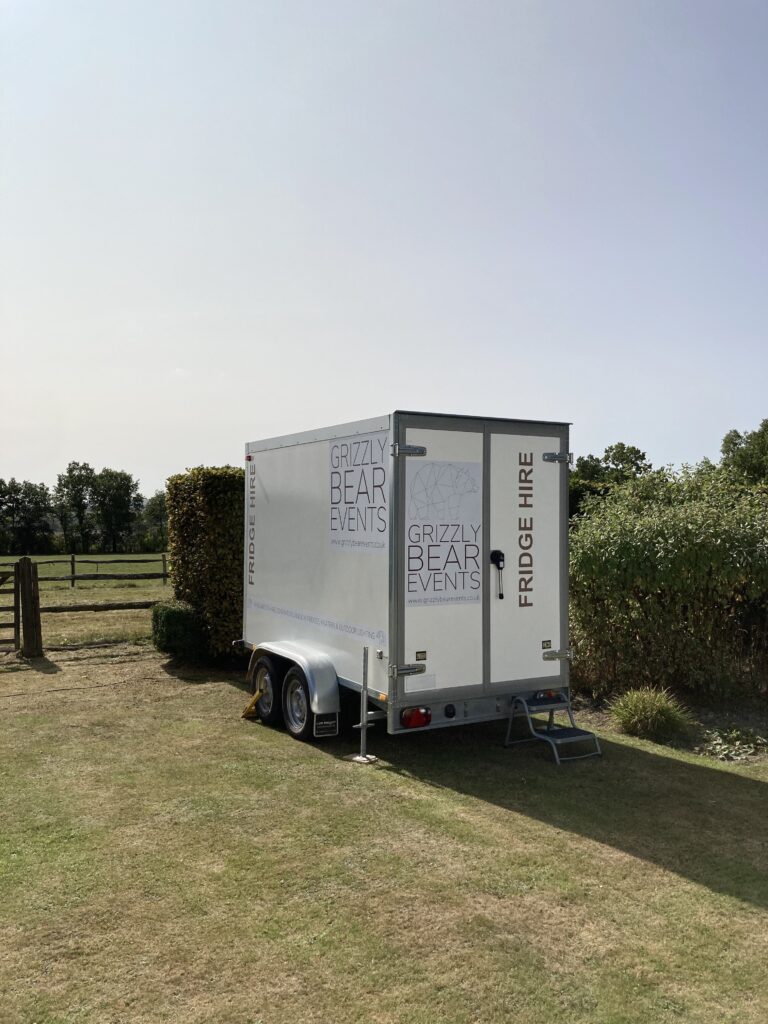 Top ten reasons to use us for short term fridge hire: