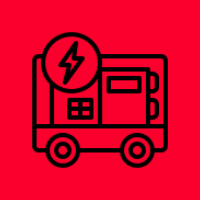 Of course, we don't expect all our clients to know generator jargon, but simple 'quoting for a generator' is quite difficult to do. 
So, here is a list of things we'd like to know if your event includes – that way we can tailor the quote specifically to your event:
Below are all items to consider when you're working out power requirements
In addition to the other items catering is a huge aspect to consider power for. Power really will vary depending on whether you're having a three course plate menu, hog roast or street food style stall. Many will require power for the below items though:
Once you're booked in with Grizzly Bear Events, we will be in touch closer to your event to request a little more detail, such as the number and locations of plug sockets for each supplier.
Get in touch with us today for your own bespoke generator quote.
Top tips for once you've booked