In this blog we take an in depth look at how to compare generator quotes, we outline what you need to ask suppliers about before you book and the red flags to look for to avoid being caught out by surprise costs. 
At Grizzly Bear Events we are upfront and honest with our pricing from the start and everything is included before you book. 
However, there are many different ways suppliers quote generators and it can be hard to know where to begin when comparing generator quotes. 
Some suppliers include all costs upfront (like us), some include a few extras and unfortunately, there are companies out there that make their prices look low by keeping some costs discrete until after you've booked with them…or worse – until after the event! 
Read more to learn what to look out for:
1. First Impressions
Grizzly Bear Events aim to reply and quote within 24 hours of your email. We actively want to get you booked in with us, to make sure nothing is stopping you being prepared. 
Things to consider:

How quickly did you receive the quote after enquiring? 
Did you have to wait a while or chase to receive one? 
The answers to the above questions are a good indication of the level of support you can expect once you have booked. If you're chasing at quoting stage, how can you be sure you can rely on the company after you've paid them.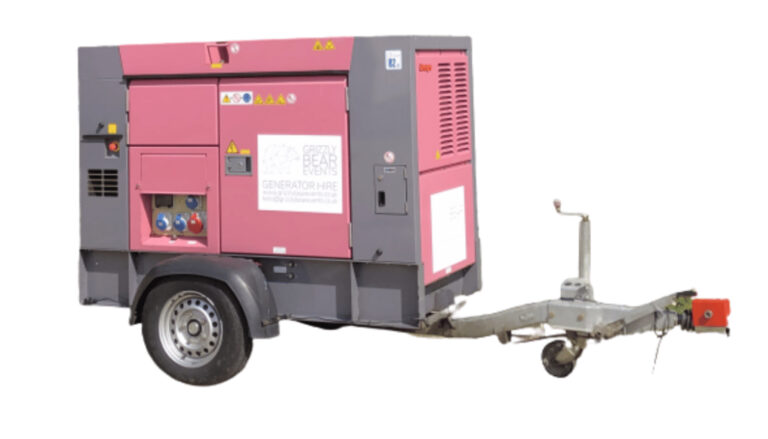 2. The Generator Specification
Our 'Denyo Eventa' range of generators are designed for events, they are ultra-silent and run for over 24 hours on one tank of fuel.
Check out our 'user friendly' specifications here. Alternatively, if you are techically minded, you can find our manufactuers details for the 20kva generators here, and 40kva (37kva) spec's here. 
Things to consider: 

What specification is the generator you're being quoted?
Are you generators designed for events? 
3. Noise Levels
The noise level your generator will make is a very important point to consider when you compare generator quotes. Lots of people get caught out when comparing ultra-silent event generators with construction site alternatives. 
Our generators have a noise of around 55dB(a) when you're 7m away – equivalent to conversation. The image to the right will help you compare volumes. We aim to position the generator around 10m away from the marquee itself to reduce the background noise further. 
Cheaper quotes might be for generators that are usually rented out to builders/construction sites. These can have noise levels of over 80dB(a).

Things to ask your supplier:
Will it sound like a freight train is passing your event?
What dB(a) levels should you expect?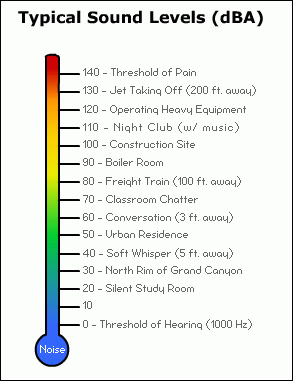 4. Fuel Costs
Grizzly Bear Events include 20 hours of fuel in the price. Is fuel included in your other quote?
Others may charge after the event depending on actual usage. Depending on generator load and running time the amount of fuel used will very. If fuel isn't included the quote, you should expect to add between £120-250 to the cost after the event.
Our generators are also very fuel efficient, with some of the lowest consumption rates on the market, meaning they have less of an impact on the environment.
Things to ask your supplier:
Is fuel included in the quote?
If yes, how many hours worth is included?
If no, what rate is fuel charged at?
5. Cabling
Not every supplier inclides cabling to all required areas, or the installation. Some suppliers charge extra per plug socket. 
Grizzly Bear Events contact you a few weeks beforehand to make sure we bring the correct cable lengths and number of plug sockets required.
Cable is definitely something worth looking at when you compare generator quotes. We have heard, and seen first hand, generator arriving at venues without any cable to connect equipment up with.
Things to ask your supplier:
Is cabling included in the quote?
If yes, what length of cabling, are there restrictions? 
If no, how much extra will it cost? 
Is the cabling installed?
Are plug sockets included or are these all extra too?  
Examples of where you'll require cabling for at an outdoor wedding or party:
6. Insurance:
Grizzly Bear Events do not want you to be worrying about anything going missing. With this in mind we insure all of our equipment, wherever your event is located.
Not everyone allows for this in the initial price. It's worth checking – after all another £70-180 on costs is another case of wine!
7. Value Added Tax (VAT):
We are a regional family business; we are not VAT regitered, so you do not have to pay VAt when you book with us. 
Comparing us against some VAT registered companies can make them look cheaper initially. Don't ignore how much VAT can add to a quoted price. We have had many clients who thought we're more expensive at first, until realising there's no VAT on top of our prices.
Comparison example:
Grizzly Bear Events list price is £695 (40kva).'
Company A quotes you £675 plus VAT.
Grizzly Bear Events is a total cost is £695.
Company A's quote is a total cost of £810.
You would save £115 by choosing Grizzly Bear Events in this example. 
Price Checklist
It's worth bearing in mind what you're actually paying for when you choose Grizzly Bear Events:
We're here if you need us:
Grizzly Bear Events is a local, family run business. We strive to deliver you excellent service, from your initial call through to your generator collection. We want those 5* reviews and we work hard to get them!
One of the team is always at the end of the phone to help with generator requirements, any changes, postponements or issues on the day.
We also have a standby generator available – should the unthinkable happen we'd be with you as soon as possible. 
Delivery:
We include delivery within 50 miles of Horsham, West Sussex in all rentals.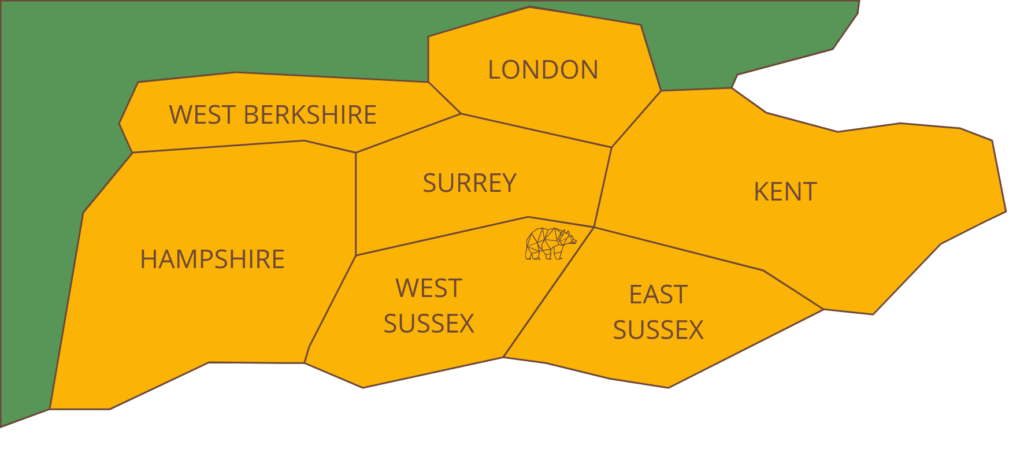 Weekend delivery and collection complimentary, no extra cahrge of an early morning delivery or Sunday collection.
Fifty miles will get you suprisingly far from our base – up into Surrey, East Sussex, Kent and Hampshire. Contact us for further affield.
Flexibility is at the heart of this company. We know time schedules change and sometimes you may require the generator in before the marquee is built. Typically, we aim to arrive on the same day as the marquee to ensure they can test all of the lighting. Do your other options offer this?